******** I was sent an e-copy of this book for review. All thoughts are my own*********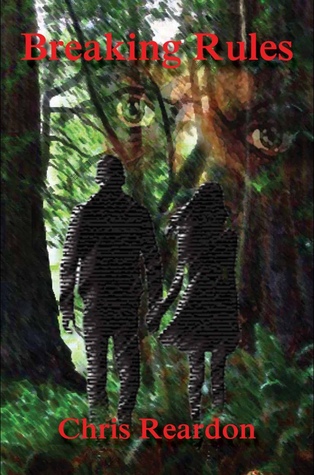 Edition: ARC, eBook
Pages: Unknown
Series or Standone: Standalone, Novella
Published: September 20th, 2014
Publisher: Sleepytown Press
Goodreads Synopsis: "Salina has a tiny problem with her ego. She does whatever she wants, whenever she feels like it. As long as everything works out for her, there's no harm done. That's at least what she thinks until she starts messing up real people.
It was just supposed to be for fun. Everyone would go back to normal. Little does she know, breaking the law has some serious consequences.
Arguing 6th graders Kenny and Trish set Salina off. She's had it with their attitudes, and believes she should get involved. After all, they need to change. The spoiled brats will get a reality check. Salina always gets what she demands.
Why should this time be any different?"
Plot: 4.5/5 Stars
I really enjoyed the plot. The story starts out when Kenny and Trish are arguing. From there, Salina steps in and messes a bunch of stuff up. That's the whole novella. I really enjoyed the magical element and I liked how Christopher Reardon wrote it so smoothly, from one place to another place.
Characters: 4/5 Stars
Trish is a sixth grader that is in a relationship. The relationship seems to be a little bit superficial. That was the only thing that bothered me. We don't learn much about her in this novella. Kenny wasn't that much of a jerk at first. I remember that one of them was a downer, and I think it was him. Kenny really wasn't really that bad. Sure, when Salina comes out of the water, he's a jerk, but other than that, I thought he was fine. Salina was probably my favorite character. She just did whatever she wanted, even though she knew the consequences. My only problem with her was that she was a tiny bit too carefree. I thought she would at least think about what could happen to her and her family before she did it.
Overall Rating: 4.5/5 Stars
About the Author: Christopher Reardon is a student at Western Michigan University. He is a writing tutor and loves helping other students. He has written Obstacles, from Solstice Publishing, and two novellas from Sleepytown Press, which are Preserver and Breaking Rules.