Diverse literature serves two purposes. It lets individuals in minorities and marginalized groups feel understood and included; and exposes readers to different cultures, belief systems, communities, illnesses, disabilities, minority groups, and issues they may not have the opportunity to come in contact with in their own lives. These stories help erase negative stereotypes, and build empathy and understanding among people and groups. Diverse books are for everyone!
⚫
Here are a few of my favorites…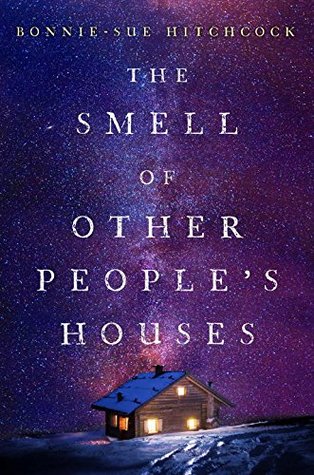 GOODREADS
YOUNG ADULT
SCIENCE FICTION
DUOLOGY
▪▪▪
This is tied for my top book so far this year. It takes place in 1970s Alaska and follows several intermingling storylines. The author's descriptions of everything in the characters' environment is sublime.
▪▪▪
You can read my full blog review: HERE.
YOUNG ADULT
SCIENCE FICTION
DUOLOGY
▪▪▪
This book puts racism in a fresh perspective because the entire human race is seen and stereotyped as, well, one race. It takes place on a space station that is its own contained society.
▪▪▪
THE SEQUEL
YOUNG ADULT
CONTEMPORARY
STANDALONE
▪▪▪
This book is full of snark and lessons about understanding, acceptance, and inclusion. I LOVE, LOVE, LOVED it! I think you will, too.
▪▪▪
My special gif filled review can be seen:
HERE
.
YOUNG ADULT
DYSTOPIAN
STANDALONE
▪▪▪
This book is by far my all time favorite diverse title. In fact, I love and adore this book so much that every time I make a Book Outlet order I buy a couple paperbacks to give away!
▪▪▪
MY MINI GOODREADS REVIEW
Refreshingly real and gritty! No kissy facing or love triangles; just in your face life in a dystopian world. Fen is a strong and courageous heroine, who tugs at your heart and amazes you with her facility to be both warrior and gentle caregiver. I loved this book from beginning to end.
Have you read any of these books? What has been your favorite diverse read?
La La is a 59 year old book blogger who reads mostly YA, has a 24 year old son at university, is learning Japanese, makes a fab pumpkin pie, and likes a couple of martinis on Friday nights. You can find her pushing indie authors and talking books at La La in the Library and on Twitter @LaLaT0adst0ne (the Os are zeros).
Thanks for coming on the blog La La! I can't wait to check all of these books out. They all sound phenomenal.
Xx Sincerely,
Anna